Devanthro was founded by robotics pioneer Rafael Hostettler, to reach a simple goal: stay curious indefinitely. Why? Because he has an unsatisfiable curiosity and one lifetime is simply not enough to experience all the wonders reality has to bear.
Rafael Hostettler
After completing his MSc. in Computational Science at ETH Zurich, a Master thesis at Disney Research in physically based animation, co-authoring a patent on augmented reality, and getting a best-paper award for an invention that creates color images only from white light and prisms with black markings, he co-founded a MedTech startup for image guided thin-instrument navigation: Medical Templates. Its product is decidedly not-a-robot, yet has been called "[…] so disruptive, when you bring this to market, there will be no more competition" and consequentially, the company was just recently named "Most promising startup for GE Healthcare".
In parallel, Devanthro has been collaborating with some of the best research institutions (TUM, Fraunhofer, University of Oxford, CUHK, The Human Brain Project) and corporates (Infineon, Autodesk, Amazon, Nvidia, …) to create a boot-strapped science venture: Devanthro – the Robody Company. Its vision is to build robodies that one day become as agile, dexterous and elegant as the human body, but without its fragility – so that one day, we can live as these robodies and stay curious indefinitely.
ROBOY JunIOR (3/2013)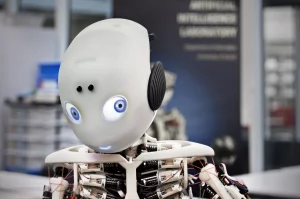 Developed by the Artificial Intelligence Laboratory in Zurich by a team around famous roboticist Prof. Rolf Pfeifer and released in 2013, Junior laid the foundation of the Roboy Series. Its cute appearance made it the beloved robot it is, next step was to make it more agile.
End of 2013 Rafael adopted the cute little robot and brought it to Munich. Realising that he alone won't be building robots, he then formed the first Roboy Student Team in 2015. Since then, every semester, a team of students at Technical University of Munich has been exploring the world of robotics and developed open-source projects.
Roboy 2.0 (4/2018)
More tech, but bigger: Developed by Devanthro & students at Technical University of Munich, Roboy 2.0, was born in spring 2018. It integrated the results from the Myorobotics Research project, turning Roboy into a modular musculoskeletal research platform. Now every semester, the robot was to learn something new, from playing Xylophone (hardly), to ...
driving a ricksha (somewhat)
to serving ice cream (yummy!)
To hugging thousands at fairs (AWARD-WORTHY!)
always striving to push the vision forward, to create a robot, just as good as the human body:
Roboy 3.0 (2/2020)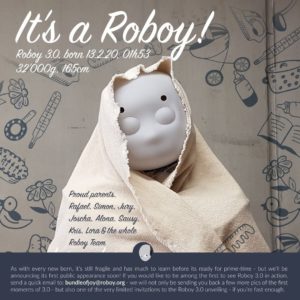 Then finally, in February 2020, Roboy 3.0 was ready - but the world was not. With COVID-19 stemming the release of 3.0, the world had to wait a bit longer for its unveiling. Until 28.10.2020, but it was worth the wait, for 3.0 was the best of both its predecessors and more: Roboy 3.0 developed on the iconic looks of the first Roboy, but built on a completely new technology platform that was prototyped in 2.0. This is how he became our first Robody prototype.
In November 2020, we became a finalist in the falling walls competition, and got to coin the most epic walls of all to fell: space and time.
Roboy 2.0 goes German Museum
In July 2022, Roboy 2.0 became a permanent exhibit in the new robotics exhibition of German Museum! You can visit him every day from 9 - 17h in Munich.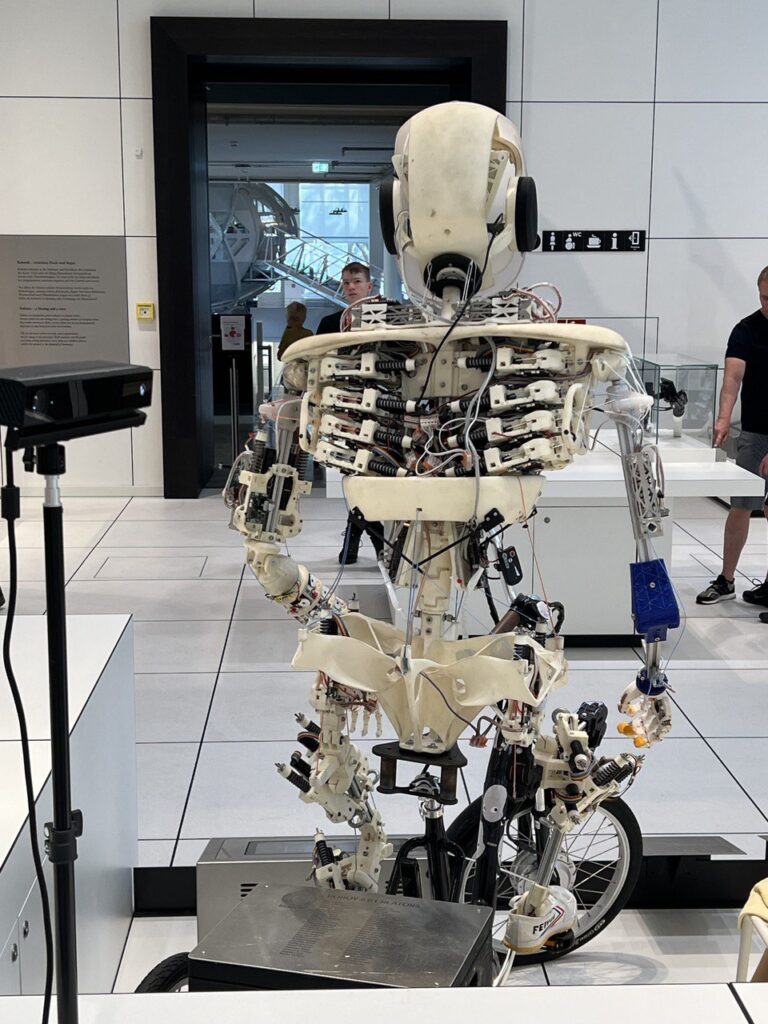 SUMMARY
Much has happened in these few years, here are a few highlights!
RESEARCH PARTNERSHIPS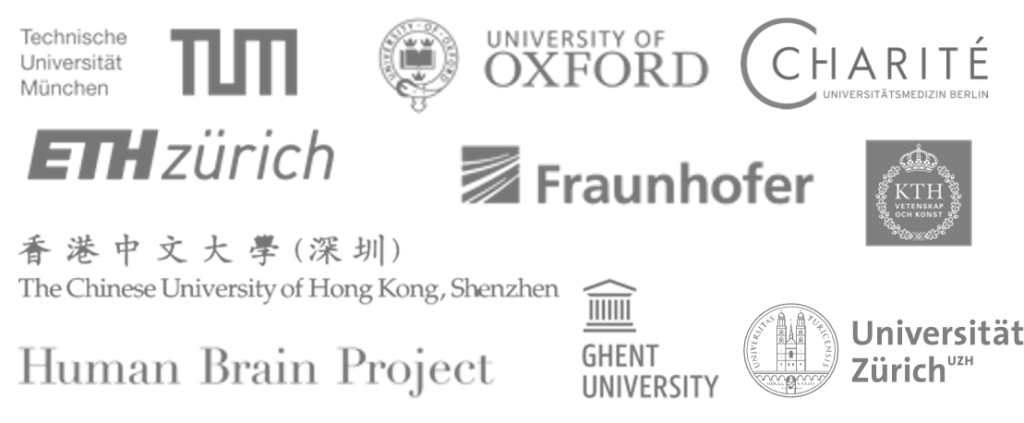 3 full humanoid robots built
5 robot arms in partner labs
6 research projects (EU & GER)
40+ BSc./MSc. theses
Corporate Partnerships

10M$ XPRIZE Semi-finalist
14 partner technology PoC
15'000+ public interactions
SABRE Award APAC 2020
Robodies
After years of working on musculoskeletal humanoid robots, it is now time to bring robodies to market, for the benefit of humanity and all. Write the next chapter with us!
or how you can experience it yourself!